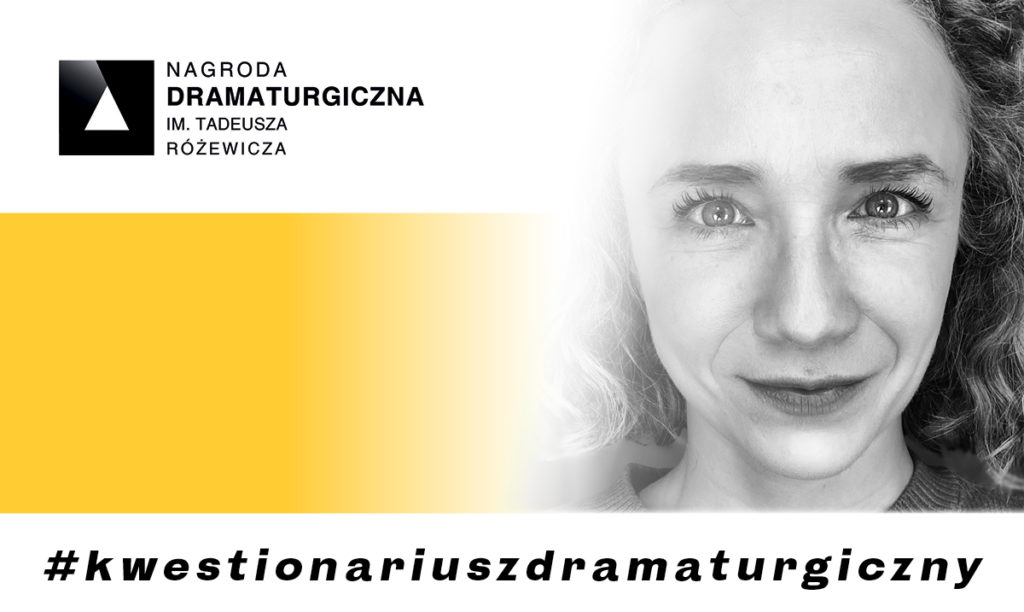 Dlaczego teatr?
Bo spektakl jest fuzją twórczo się różniących umysłów.
Bo ludzie tu i teraz i bo ciągle inaczej.
Dla kogo piszę?
Dla siebie. A potem się tym dzielę.
O czym trzeba pisać?
O wszystkim, co jest ważne dla mnie, co mnie uwiera. Bywa, że dla innych to też jest ważne i też ich gniecie. Ale na początku muszę być ja. Wtedy to jest szczere, moje, wtedy ma prawo zaistnieć jako dzieło, a ja nie muszę się z niczego tłumaczyć. Nie lubię się tłumaczyć.
O czym wolno milczeć?
O tym, co jeszcze nieskończone, co się rodzi w tak zwanym procesie. O tym, co już napisane i może mówić za siebie. O planach i postanowieniach. O rozczarowaniach. O sobie. W sumie o wszystkim wolno milczeć, chyba że ktoś przez to cierpi.
Czy dramat jest tekstem użytkowym, czy pełnoprawnym gatunkiem literackim?
Jest wspaniały, bo dobrze napisany może być tym i tym jednocześnie.